The Calling of St. Matthew: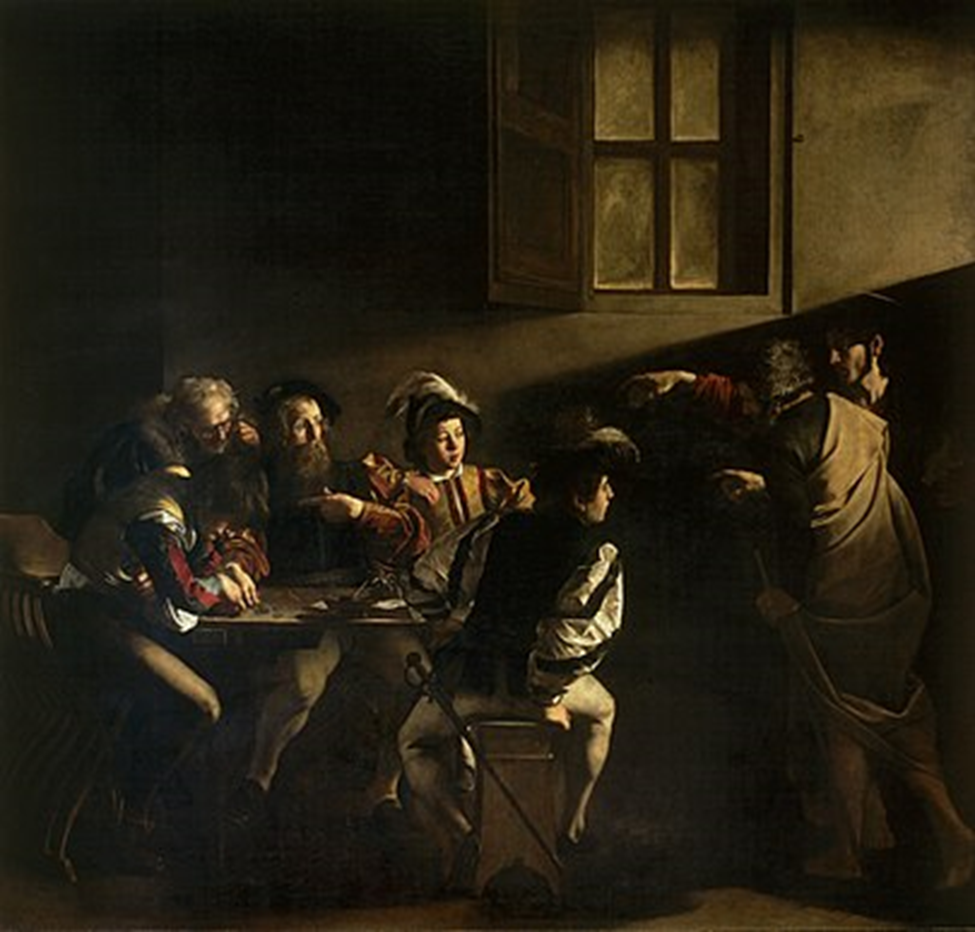 Jesus on the right – and like Matthew is saying – Who, me?
We are going to look, in Mark, at the calling of Levi.
He is a tax collector – and we see someone stunned – for a popular Jewish Rabbi (teacher – not a title or job) – but to even approach a tax collector was unheard of in this world. And Jesus is saying – Come, and be my disciple.
Mark 2:14 As he walked along, he saw Levi son of Alphaeus sitting at the tax collector's booth.
Levi – most believe that Levi and Matthew are one ...