Aug 21 2022 Responding to Trials and Persecution
21st August 2022
Acts 20:17 But when we landed at Miletus, he sent a message to the elders of the church at Ephesus, asking them to come and meet him.
Ephesus was 60 miles away (a bit shorter if by sea) – but it would have taken the elders a few days to get there.
18 When they arrived he declared, "You know that from the day I set foot in the province of Asia until now 19 I have done the Lord's work humbly and with many tears. I have endured the trials that came to me from the plots of the Jews.
So, when Paul says, I endured the trials that came from the plots of the Jews… that might be the understatement of the millennia… Here are some of the examples of trials Paul endured for the sake of the gospel:
http://theologyofpersecution.b... - Glenn Penner: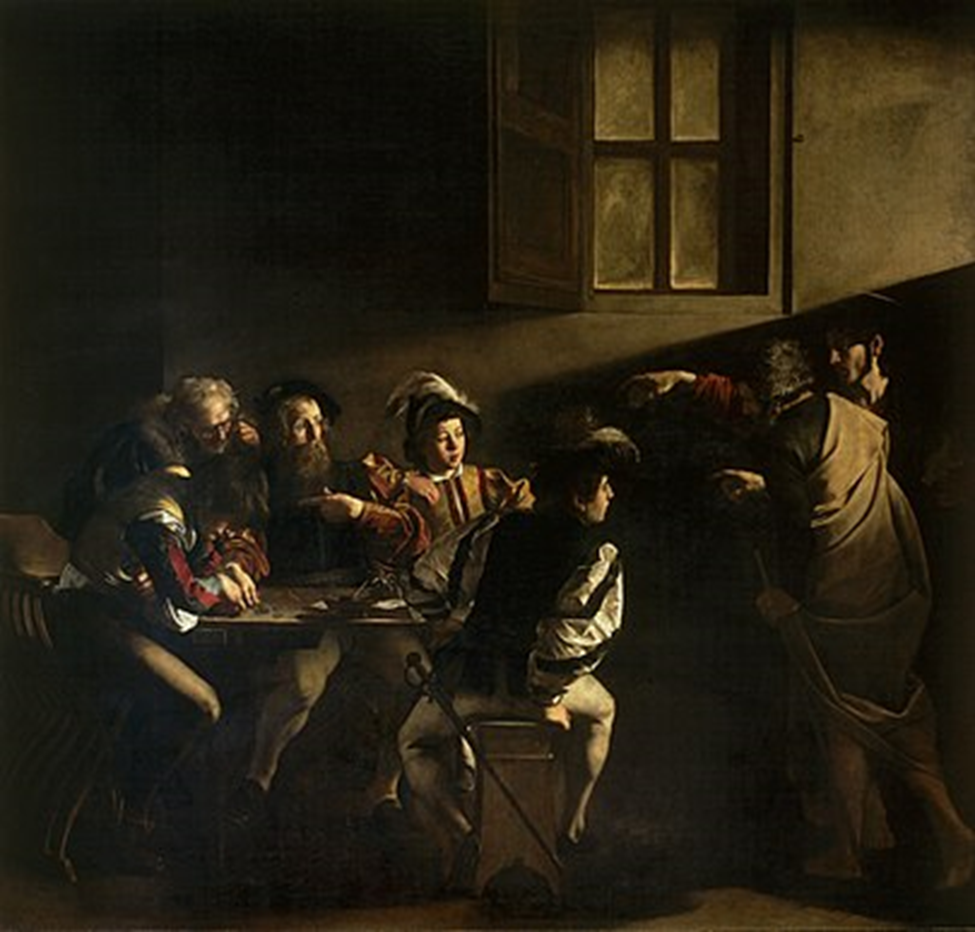 Acts 9 – Plot to kill Paul (oh, wait, there were 2 plots to kill Paul in Acts 9!)
Acts 13 – The Jews were jealous, so they incited a riot and threw Paul and Barnabas out of town.
45 But when the Jews saw the crowds, they were filled with jealousy, and they began to contradict what Paul was saying by reviling him. 46 Both Paul and Barnabas replied courageously, "It was necessary to speak the word of God to you first. Since you reject it and do not consider yourselves worthy of eternal life, we are turning to the Gentiles. 47 For this is what the Lord has commanded us: 'I have appointed you to be a light for the Gentiles, to bring salvation to the ends of the earth.'"
Acts 14:1-6 – Plot to stone Paul and Barnabas – by both the Jews and Gentiles
Acts 14:8-22 Not just a plot, but actually stoned – let's look at that briefly
19 But Jews came from Antioch and Iconium, and after winning the crowds over, they stoned Paul and dragged him out of the city, presuming him to be dead. 20 But after the disciples had surrounded him, he got up and went back into the city. On the next day he left with Barnabas for Derbe.
21 After they had proclaimed the good news in that city and made many disciples, they returned to Lystra, to Iconium, and to Antioch. 22 They strengthened the souls of the disciples and encouraged them to continue in the faith, saying, "We must enter the kingdom of God through many persecutions."
Acts 16 – Paul stripped, beaten, and imprisoned – (as a result, the jailer and his family come to Christ).
Acts 17 – another mob riot from the jealousy of the Jews…
Acts 18 – opposed and rejected
Acts 19 – Another riot
So, again, when Paul says, I endured the trials that came from the plots of the Jews… that might be the understatement of the last 2 millennia…
Paul continues in Acts 20:
20 I never shrank back from telling you what you needed to hear, either publicly or in your homes.
Paul is laying it out – he never shrank back- he told it like it was – both in public places and in house churches.
21 I have had one message for Jews and Greeks alike—the necessity of repenting from sin and turning to God, and of having faith in our Lord Jesus.
That is Paul's simplest gospel message – to turn from sin to God and have faith in Jesus…
22 "And now I am bound by the Spirit to go to Jerusalem. I don't know what awaits me, 23 except that the Holy Spirit tells me in city after city that jail and suffering lie ahead.
Melissa and I spent the last week having some hard discussions about life, our future direction, and our mission to serve people through better health tools. Melissa remembered the phrase from Henry Blackaby's "Experiencing God" Study – "A Crisis of Faith" – "When God gives us an assignment, it's a God-sized work only He can do. We get to join Him in that work by obeying...and that leads us to a crisis of belief. Do we trust God? So good to read those words again. They have led us through many seasons of life...to follow God and trust Him as He leads."
One of my former coworkers – a wise old Texan, replied: "You are so right. We must listen and help him with his Divine Plan. He will and does lead us in direction that we might not choose for ourselves. We must accept His will and we will be so blessed."
My memory of Experiencing God is to look to see how God is working and join Him in that work.
But anyway, Paul knows that where he is being led will involve challenges and suffering.
I think I would be about ready to quit – and Paul is pressing on – listen carefully to what he says next:
24 But my life is worth nothing to me unless I use it for finishing the work assigned me by the Lord Jesus—the work of telling others the Good News about the wonderful grace of God.
While none of us has been blinded by the light on the road to Damascus, we've all received the Great Commission – Go and make disciples of all nations. We've all been given an assignment – the work of telling others the Good News about the wonderful grace of God. This is a great verse to memorize –
Let's say it together:
Acts 20:24 - But my life is worth nothing to me unless I use it for finishing the work assigned me by the Lord Jesus—the work of telling others the Good News about the wonderful grace of God.
I'm reminded of Mike and Su Keator – Their ministry, RUN Global (Reach the Unreached Now) – here is a snippet from his bio at runglobal.org: "Due to his successful missionary activity, Mike was jailed for two months, then deported and blacklisted. Mike and Su moved to Nepal to start another church planting movement that itself trains other movements. Today, they continue to train native missionaries to start and lead evangelism and church movements across Asia." – Even through persecution they continue to proclaim the word. I'm proud to say that RUN Global is the mission organization that Grace Summit currently supports.
Paul continues in v. 25:
25 "And now I know that none of you to whom I have preached the Kingdom will ever see me again. 26 I declare today that I have been faithful. If anyone suffers eternal death, it's not my fault, 27 for I didn't shrink from declaring all that God wants you to know.
Paul was with the church for 2-3 years, teaching day by day and from house to house – he probably logged thousands of hours of teaching the whole counsel of God – and he is encouraging the leaders there to do the same:
28 "So guard yourselves (pay attention to your life) and God's people (and pay attention to help others). Feed and shepherd God's flock—his church, purchased with his own blood—over which the Holy Spirit has appointed you as leaders. 29 I know that false teachers, like vicious wolves, will come in among you after I leave, not sparing the flock. 30 Even some men from your own group will rise up and distort the truth in order to draw a following. 31 Watch out! Remember the three years I was with you—my constant watch and care over you night and day, and my many tears for you.
Paul's care was for the long-term – persistent and constant – night and day – and with emotion – and he encourages the leaders here to continue in the same.
32 "And now I entrust you to God and the message of his grace that is able to build you up and give you an inheritance with all those he has set apart for himself.
Paul recognizes that he can only do so much. Sometimes, as parents, we think we have some measure of control over how our children behave – but the best we can do is provide a foundation and then entrust them to God. So it is with the gospel – we can offer it to people, but their response is dependent upon the work of God's Spirit in their lives, and their response.
Also, the message of His grace is able to build us up and gives an inheritance – this is the Word of God – and there is an emphasis on how important God's word is to building our lives. We can't continue without it.
33 "I have never coveted anyone's silver or gold or fine clothes. 34 You know that these hands of mine have worked to supply my own needs and even the needs of those who were with me. 35 And I have been a constant example of how you can help those in need by working hard.
Paul emphasizes the example of his life – a life lived like Jesus. He worked hard to provide for not only his own needs but for those with him. And beyond – helping those in need by working hard.
Then he quotes what must have been a common phrase attributed to Jesus, because it doesn't actually appear in Scripture earlier as the words of Christ:
You should remember the words of the Lord Jesus: 'It is more blessed to give than to receive.'"
This is so contrary to the world's way. The world's way quotes this verse like this – it is more blessed to … receive. (it's right there in the Bible!)
36 When he had finished speaking, he knelt and prayed with them. 37 They all cried as they embraced and kissed him good-bye. 38 They were sad most of all because he had said that they would never see him again.
Note the depths of the relationships Paul had developed – there were many tears in their goodbyes. And Paul again leads by example by praying for them. How much more then should we pray for one another?
So how are we to respond to persecution and suffering for the sake of the gospel? First – if we are to suffer persecution – may it be only for the sake of the gospel! Paul felt that the gospel he preached was worth dying for – is the gospel we are preaching worth dying for? So, yes, it must only be for the true gospel.
I'm reminded again of the example of Paul, this time in Colossians 1
Colossians 1: 24 I am glad when I suffer for you in my body, for I am participating in the sufferings of Christ that continue for his body, the church. 25 God has given me the responsibility of serving his church by proclaiming his entire message to you. 26 This message was kept secret for centuries and generations past, but now it has been revealed to God's people. 27 For God wanted them to know that the riches and glory of Christ are for you Gentiles, too. And this is the secret: Christ lives in you. This gives you assurance of sharing his glory.
28 So we tell others about Christ, warning everyone and teaching everyone with all the wisdom God has given us. We want to present them to God, perfect in their relationship to Christ. 29 That's why I work and struggle so hard, depending on Christ's mighty power that works within me
And a further example from Philippians 1:
Phil. 1: 12 And I want you to know, my dear brothers and sisters, that everything that has happened to me here has helped to spread the Good News. 13 For everyone here, including the whole palace guard, knows that I am in chains because of Christ. 14 And because of my imprisonment, most of the believers here have gained confidence and boldly speak God's message without fear.
27 Above all, you must live as citizens of heaven, conducting yourselves in a manner worthy of the Good News about Christ. Then, whether I come and see you again or only hear about you, I will know that you are standing together with one spirit and one purpose, fighting together for the faith, which is the Good News. 28 Don't be intimidated in any way by your enemies. This will be a sign to them that they are going to be destroyed, but that you are going to be saved, even by God himself. 29 For you have been given not only the privilege of trusting in Christ but also the privilege of suffering for him. 30 We are in this struggle together.
So to summarize, when trials or persecution come, keep proclaiming the true gospel.
Remember where your citizenship lies – in heaven –
Keep your eyes on the prize – which is Christ Himself – and not just in some future sense, but in EXPERIENCING Him now.
There is JOY in knowing we are doing what God calls us to do, regardless of the outcome.
Stand fast in His word – the message of His grace.
And finally – be led by the Spirit. As we follow the Spirit's lead, we can have confidence, like Paul, that regardless of the outcome, we are doing what God has called us to do.