July 4, 2021 - The Great Conspiracy Theory
7th July 2021
Today is Independence Day – and I knew people would be traveling – so I decided to do something fun today. FUN for ME! You might find it boring – but
The Great Conspiracy Theory
I won't talk about Area 51, the Illuminati, or QAnon…
This is not really a conspiracy – it has been around since the beginning of time.
Thank You for the opportunity to worship you – help us to turn our attention to Your word – You are the great God, ruling over all the powers – whether the powers of darkness or this world, You rule. You are the true king.
Help us to have a deeper understanding of You – and through You we have hope.
SO this conspiracy – we are introduced to it in Genesis 3 – and we meet a serpent – a walking/talking snake – but to understand it – we need to go back even further –
The serpent wanted to usurp God's throne – and recruited about a third of spiritual beings – Revelation tells us – some were called the Elohim – John Ference did a study on those – maybe 70 of them – and lesser spiritual beings who were part of this conspiracy who tried to seize the throne and they failed – so they turned their attention to God's subjects – humans. Their goal was to turn the humans away from God – and join their conspiracy – and the first people were deceived and were cast out of the Garden. They found themselves living in a world where the dark forces of the world were working against them – and the world itself was working against them.
Then Cain and Abel – and we are introduced to a third power – Cain's sacrifice was not accepted – and Cain was dejected. If you do well – your countenance will do well – but if not, sin is crouching at your door – and its desire is for you.
SO we are introduced to this third entity – Sin – or the flesh – working to seize the throne of the creator king.
The story goes on – and the world goes spinning downhill – violence spreads throughout humanity – and we see that some of these dark forces have relations with the women of the world, we are told in Genesis 6 – and it is so bad that the earth is being destroyed – the creation is being ruined – so to save creation – He covers the world in water – and puts one family on a boat – and starts over with a rainbow with this new family.
It doesn't last long again. Chapter 11 of Genesis – all the people come together to build a tower into the heavens (to seize the throne of God) – so we have humans and these evil beings seizing God's throne – and God gives different languages and scatters the people throughout the world. There is not a lot of detail in this story in Genesis 11 – and here is some more detail:
Deuteronomy 32:8 When the Most High gave the nations their inheritance, when he divided up humankind, he set the boundaries of the peoples, according to the number of the heavenly assembly.
(or the sons of the Elohim) – God sees everyone trying to assume power – and He scatters them into 70 nations – and takes one of these divine beings – and gives them charge of each of these nations. So now these divine beings and humans are in partnership – scattered throughout the world. Each nation has its own gods – that's where this comes from. We think it comes from peoples' superstitions – but this happened – they were completely connected to one another. And then the next verse – this is amazing:
For the LORD's allotment is his people, Jacob is his special possession.
He scatters the nations – lets these Elohim be in charge – each of their own nation – and then He chooses for Himself – one family – the husband and wife – Abraham and Sarah – an infertile couple – to be His nation.
Think of all the great nations/civilizations of the world – and God chooses this infertile couple to be His – and He separates them from all the others – and He promises them to become a great nation – and that He will do all of this so that through them all the other nations will be blessed – and brought into one family – His family.
Then we jump to the New Testament and find Jesus. I told the story of God's redemption 3 weeks ago – we see Jesus given His identity when He is baptized by John – and then He goes into the desert and meets the Serpent – and wins – and starts destroying the works of the evil one – and goes after the powers of the world – healing diseases – and defeats all of the powers of sin and death at the cross.
And we have changed this story – it has to be reasonable – so we do something very unreasonable –
SO we go to Homer… Simpson that is…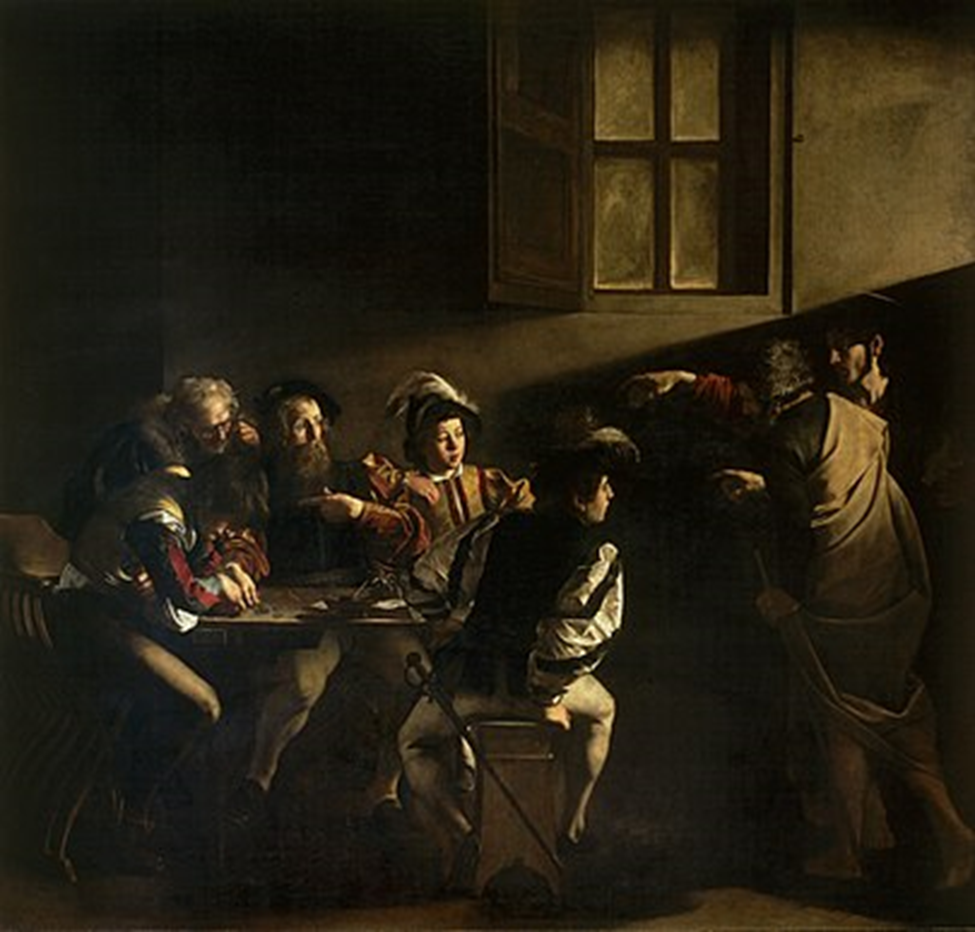 We think it is all about not doing what the red guy says – there is so much more to this battle – this conspiracy.
Ephesians 2:1 And you were dead in your trespasses and sins (first power), 2 in which you formerly walked according to the course of this world (second power), according to the prince of the power of the air (third power), of the spirit that is now working in the sons of disobedience.
Dead in sin – all of these things – intending to keep us dead
Luke 22:52 Then Jesus said to the chief priests, the officers of the temple guard, and the elders who had come out to get him… Day after day when I was with you in the temple courts, you did not arrest me. But this is your hour, and that of the power of darkness!"
So He takes the religious structures of the world – and connects THEM with the powers of darkness!
Then Colossians:
Col. 2: 14 He has destroyed what was against us, a certificate of indebtedness expressed in decrees opposed to us. He has taken it away by nailing it to the cross. 15 Disarming the rulers and authorities, he has made a public disgrace of them, triumphing over them by the cross.
So this word, triumphing – the word used when Caesar would come back from a military campaign and all of those who were captured would be with him in chains – that is what Jesus did to sin, the world, and the devil on the cross.
1 Cor. 2:6 Yet we do speak wisdom… however, not of this age nor of the rulers of this age, who are passing away… 8 the wisdom which none of the rulers of this age has understood; for if they had understood it they would not have crucified the Lord of glory;
Ephesians 1:20 He seated Christ at His right hand in the heavenly places, 21 far above all rule and authority and power and dominion, and every name that is named, not only in this age but also in the one to come.
Now, because of His death and resurrection – all of the powers have been defeated – yet, we live in an 'already, not yet' – this is really what has happened, but it is not yet our full experience, is it. These powers have run free and wild on the earth. But something significant has changed since the death and resurrection of Christ – God has a new partner – a new nation. Israel tried and failed – they often went and worshiped other gods – and now there is this new nation – the Church – made up of people from every civilization and nation.
1 Peter 2:9 But you are a chosen people, a royal priesthood, a holy nation, God's special possession, that you may declare the praises of him who called you out of darkness into his wonderful light.
So now there is this new nation that has been separated – different from Israel. Israel had its own land – we don't have our own land. All these lands we live in are under the power of the Elohim – but this nation – our nation – the Church – lives under the power of God.
SO this leads us to a dilemma – we have to address
Romans 13:1 Let every person be subject to the governing authorities. For there is no authority except from God, and those that exist have been instituted by God.
What do we do with that? We need to understand what is being said – what governing authority is God talking about? Rome. A conquering lion enslaving everything in its path – and God says THESE WORDS?!
Does that mean God ordained Hitler?
My view is a little different. Just like we ask God – why did You put these nations under the Elohim? People needed SOME order – God ordained institutions to give order – but that does not mean that He approves of the individual institution Himself. He placed them there for structure – to keep humanity alive.
Now sometimes these institutions will do good – things that God has approved of – and things that God blesses – and we can see that throughout history – God will take people and do amazing things for good – but throughout history, we see these nations succumbing to the dark forces – constant movement that happen over and over again.
Ephesians 6:12 12 For our struggle is not against flesh and blood, but against the rulers, against the powers, against the world rulers of this darkness, against the spiritual forces of evil in the heavens.
We are engaged in a struggle – a battle – a war – it is spiritual but takes place on this earth – with the world, the flesh, and the devil.
It is not against flesh and blood – not against individual people – but there is a battle within the structural systems we ought to be fighting.
Our battle is not against the president – whichever side you are on.
It is not against the police or against Black Lives Matter.
When we engage in a battle and see other people as our enemies – we have conformed to the world and taken on the ways of the world and the flesh.
We are to not use the weapons or tactics of this world to engage this battle – our weapons are spiritual – how do we engage the world. With the devil – and the world – and sin – we engage with the gospel and with the Word.
When it comes to the world, we tend to battle the world with the weapons of the world.
For example – the media. A lot of us probably think the media is a bad thing and are against us.
The media IS an institution of the world – under the power of the evil one – so you've thought correctly – but how do we engage that battle? Like the world does, typically – they use the ways of the media to battle the media – and when we do that – we have conformed to the world and disengaged in the battle.
Victory cannot be found in systems, people, kings, powers, princes, horses, chariots – don't depend on those things to win the battle – but we trust in those things all the time.
Those things will not change things. The only way to defeat the powers is to use God's ways – and what are God's ways? We have four books that tell us – His name is Jesus and He won the battle over all the dark forces. How do we engage like Jesus did? Love, sacrifice, service, death. That is the only way to win the battle.
But He overturned the tables in the temple. So we need to do that, right?
Where were the tables? In the temple – these were God's people – God's leaders of the people.
When it came to the sinners – the people of the world – he loved, served, sacrificed, and died. We may do some of these things metaphorically – we might not physically die – but Jesus made it clear – take up your cross –
We want to affect our country for the Lord – today is the Fourth of July – and Jesus tells us how – He did not come to be served, but to serve and give His life as a ransom for many.
1 Cor. 15:24 Jesus… after destroying every rule and every authority and power. 25 For he must reign until he has put all his enemies under his feet. 26 The last enemy to be destroyed is death.
Romans 8:38 38 For I am convinced that neither death, nor life, nor angels, nor heavenly rulers, nor things that are present, nor things to come, nor powers, 39 nor height, nor depth, nor anything else in creation will be able to separate us from the love of God in Christ Jesus our Lord.
Ephesians 6:12 For our struggle is not against flesh and blood, but against the rulers, against the powers, against the world rulers of this darkness, against the spiritual forces of evil in the heavens.
Col. 1:16 16 for all things in heaven and on earth were created by him– all things, whether visible or invisible, whether thrones or dominions, whether principalities or powers– all things were created through him and for him.