Jun 9 2019 The Great Narrative of the Bible - Chaotic Waters 2
9th June 2019
Today is Pentecost Sunday – that was the day that the Spirit entered those who followed Christ – and the day the Church was born – and that Spirit has come that we might take that message to the world. Let's pray.
Thank You for the Holy Spirit who has been given to bring us to You and to help us proclaim You. We cannot live this life as followers of Yours without Your empowering Spirit inside of us. We lay it all at Your feet – may Your light shine through us.
As we go through the Grand Narrative of Scripture – I gave you an illustration of a great river carrying a story to the sea – and there are all these tributaries – design patterns that flow in and out of the story – filling it up and being carried through that story of the Bible.
Last week we looked at the story of the chaotic waters – from Genesis 1:2 – we see that these waters are a place of evil and judgment – but they are also a place of salvation. When you get to the prophets – it marks a transition – where the waters change from H2O waters, and represent the kingdoms of the world – and we completed last week with this verse:
Revelation 13:1 And the dragon stood on the sand of the seashore. Then I saw a beast coming up out of the sea, having ten horns and seven heads, and on his horns were ten diadems, and on his heads were blasphemous names.
Now, in the Old Testament, the sea was a place of evil creatures – and we see that these evil creatures are actually kingdoms and empires coming out. We know this as the Roman Empire – Babylon – a symbol of all evil empires. You might say that is talking about something way in the future? To the readers, it was about Rome – not helicopter gunships! But all evil empires will be referred to as Babylon, regardless of where they are from.
Ephesians 6:12 For our struggle is not against flesh and blood, but against the rulers, against the powers, against the world rulers of this darkness, against the spiritual forces of evil in the heavens.
This is all tied together with what goes on the chaotic waters – and what is going on in Revelation. This is not about battles with people – not Bernie Sanders or President Trump or anyone! This is a spiritual battle – against the government systems of this world that are under the influence of evil spiritual (and human) beings – it is not just against the devil – but against the world, the flesh and the devil.
Governments - Religious corruption and institutions and systems of this world – and yet, there is a problem – the governments are ordained by God – how do we justify that they are under the power of spiritual forces of darkness, but are also ordained by God? Jesus gives us an answer in His prayer in John 17:
John 17 11 "I am no longer in the world; and yet they themselves are in the world, and I come to You. Holy Father, keep them in Your name…
14 "I have given them Your word; and the world has hated them, because they are not of the world, even as I am not of the world. 15 "I do not ask You to take them out of the world, but to keep them from the evil one. 16 "They are not of the world, even as I am not of the world. 17 "Sanctify them in the truth; Your word is truth. 18 "As You sent Me into the world, I also have sent them into the world.
In the world/Of the world – and that is what Jesus is saying – the way to walk the fine line of all the systems of the world being corrupted by evil and yet ordained by God, we need to learn to operate in the world but not of the world. We must operate in them – but not belong to them. We must not allow ourselves to be conformed to them – Insulated, but not isolated. The tendency is to do one or the other! We separate ourselves completely – or we engage in the world and become conformed to it. It is a fine line – and a hard way to go.
There are three simple things that might help.
We cannot do this on our own, we must be in community – the Bible uses the term fellowship – Spiritual partnership. If we engage the world without that, we will become conformed.
As you sent me into the world – I have sent them into the world – as we engage, we are on mission to the world -and that keeps us from being conformed to the world.
Third – we need to learn to practice the presence of God in reality. God is with us – He is there – present in all we do. He is watching over us, watching us and wanting to work with us – God is there as our helper.
Jeremiah explains this: Israel is being taken away to Babylon – and this was written to people like Daniel and the others:
Jeremiah 29:4 4 "Thus says the LORD of hosts, the God of Israel, to all the exiles whom I have sent into exile from Jerusalem to Babylon, 5 'Build houses and live in them; and plant gardens and eat their produce. 6 'Take wives and become the fathers of sons and daughters… and multiply there and do not decrease. 7 'Seek the welfare of the city where I have sent you into exile and pray to the LORD on its behalf; for in its welfare you will have welfare.'
So, it is kind of like – those who are in the world, but not of the world should be the best citizens – and yet not fully belong there – because we belong somewhere else. We belong to another kingdom – the Kingdom of God; We have a greater citizenship – in heaven – the one we should live for – all our enthusiasm and passion should be directed there. IN doing that – it makes us better citizens here – and only in doing that. Christians get that mixed up in our minds -and put the wrong one first. And that is a problem – it has happened throughout history!
With another presidential election coming up (in 2 years!) there is a debate in the media about socialism vs. capitalism – this may surprise some of you – and this might surprise you – the Bible never specifies a god-ordained economic system.
Didn't God have an economic system for ancient Israel? Yes, but you won't find it and it is not meant for today. How many countries is God president of today? Zero!
For Israel, the system worked briefly until they said – we want a king – and God said – I am your king – and they said – We don't care – and he said, it will collapse – and it did.
What God DID do in the Bible – He gave economic principles to allow us to live in any economic system. There are principles about weights and measures – and that means we should treat people fairly.
There are principles of how the rich should help the poor and be generous. There are principles about debt and borrowing and lending – Materialism and greed and how that becomes an idol and something people worship – so in order to live in the world and not of it – the key is our heart – we cannot serve God and material wealth – we will love one and hate the other. Where your treasure is – there your heart will be.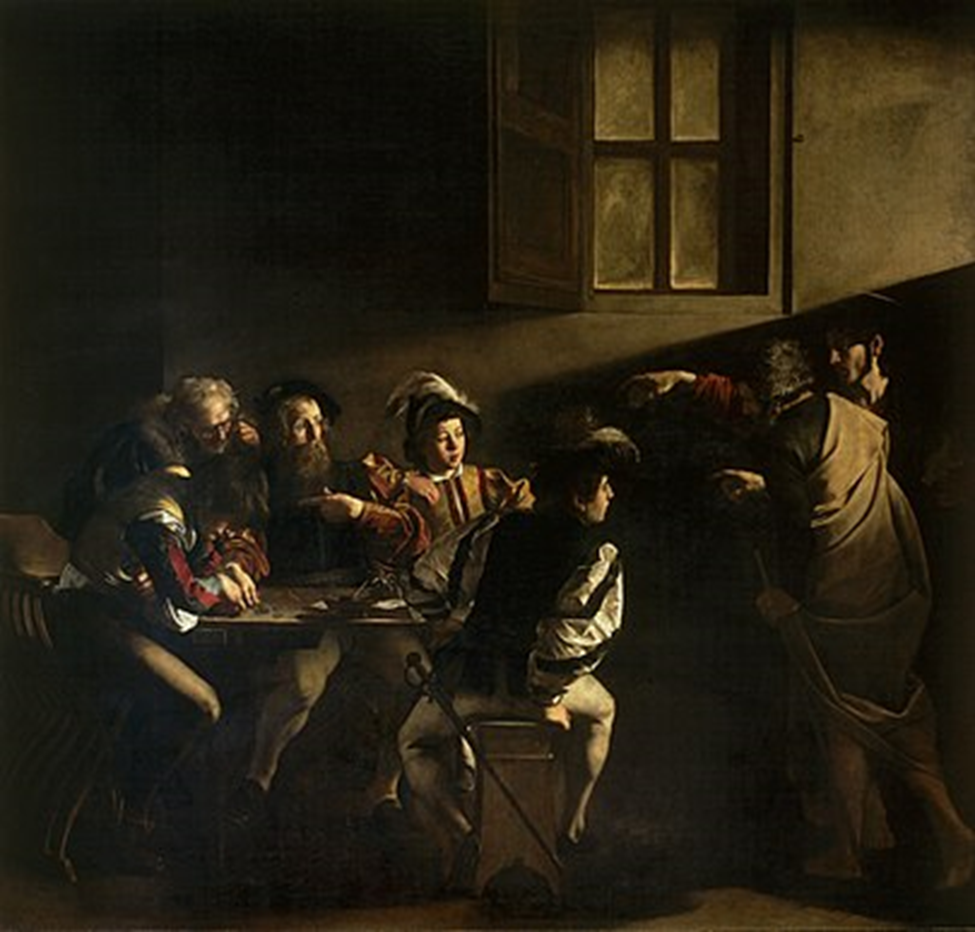 Seculosity – I have not read this book, but I love the title – You can say that there is good in all those things – but they are systems in this world, so the world operates in them – and can become idols. It is easy to see that with Money – there are people worshiping money, obviously – but it might be harder to see with Parenting! Or Technology – we need to be in the world, but not of the world in these things – like Politics – have you ever thought how Jesus would do politics – not what He would support – but how it would be done –
Let's jump to the New Testament to pull this all together. It starts with Jesus.
Mark 1:9 9 In those days Jesus came from Nazareth in Galilee and was baptized by John in the Jordan. 10
Very first act of Jesus is to be baptized in the Jordan – Connecting the chaotic waters of the Jordan – and the salvation that came for Israel by crossing the Jordan – and it is in His crossing the Jordan being baptized that He begins to bring salvation to Israel. As the Priests stepped into the water, the waters parted – and Jesus is Baptized as our great High Priest.
For the listeners, they would have understood these patterns – certain things will click – Jesus went to the Jordan – that fits in with what I have known. But they are expecting certain things – and it changes and challenges their way of thinking.
Think of Star Wars – the Movies – There are certain themes – and you see them come up over and over again – and the one you will see overall – Stormtroopers are the worst shots in the world!
There is a new Star Wars coming out – the last one – in December – what if it starts off – our heroes are surrounded by fifty stormtroopers – but you know that they will survive – but what if the writers shook it up?
God says – oh no, you don't understand like you think you understand. You think it says this – and it says that!
Immediately coming up out of the water, He saw the heavens opening, and the Spirit like a dove descending upon Him;
This is like Genesis where the waters pour out. Only the waters don't pour out – the Spirit comes and descends like a dove (like the dove in the story of the Flood bringing the olive branch – a sign of salvation)
11 and a voice came out of the heavens: "You are My beloved Son, in You I am well-pleased." 12
Jesus is the ultimate Son.
Immediately the Spirit impelled Him to go out into the wilderness. This would be comparable to the TOHUVAHOVU we talked about last week.
13 And He was in the wilderness forty days being tempted by Satan;
But Jesus is the true Adam who doesn't give in.
and He was with the wild beasts, and the angels were ministering to Him.
There are three times where people and wild beasts are together in peace…
This gives us great confidence in the Bible. People struggle with certain passages – causing doubt – and people say – what is that doing there? People say – you just have to trust God! And that is true – I am not denying that – but when we can begin to grasp these things – and things that really offend us – there is some crazy stuff that goes on when you read it – but if we see it as tributaries flowing in and out of this great river – that gives us confidence.
If they found Noah's Ark, people say that would give them confidence – but not as much as this! Only God can do this! It ALL JUST AMAZINGLY FITS! The worst parts of it fit with the best parts!
Paul talks about mystery in the New Testament – the mystery of faith, administration of God – the gospel – we think of it as a whodunit – but it is not about something you can't know – but about something you CAN KNOW ENDLESSLY – you know it more and more and more. And that is how the Bible works! When you read it – you can read it for forty years and then read it again and WHOA! I've never seen that – even after reading it hundreds of times!
It is a mystery – you can know it endlessly. It spurs within us – it can – an incredible love of God's word – it is not just intellectual – being cool – but a confidence that we can live and trust this book that God has given to us.
Revelation 21:1 Then I saw a new heaven and a new earth; for the first heaven and the first earth passed away, and there is no longer any sea.
Vs 2 of the bible – and almost the end – the sea – throughout the Bible – the sea is a place of judgment and evil – but in the end – it is eliminated – and that doesn't mean you can't go to the ocean – but rather, all evil and judgment eliminated.