Children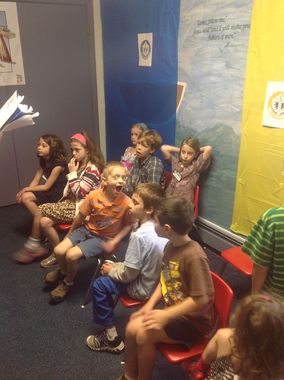 Children's ministry and nursery workers at Grace Summit Community Church desire to create a Christ-centered learning environment for all children. We provide nursery services for boys and girls under 4 years old with stories, play activities and simple bible lessons.
Our nursery is staffed with church members who have been background-checked and prepared for the adventures and excitement of babies and young children while delivering an enriching experience during their stay. Availability of the nursery during our 2nd service is guaranteed, and volunteers are available should service be needed earlier by request.
Our pre-K through middle school programs occur during our second service and run the length of the service upstairs. Classes are divided by age or age appropriateness, with kids desiring to move up into elementary or middle school groups decided by parent and Sunday School staff recommendations. Classes focus on bible based lessons, scripture and practical application of service for The Lord and to our community. During the summer months we will transition to a themed program for all ages, taking the place of our standard divisions.
We encourage parents to speak with and discuss their desires for their child(ren) to learn about God with our wonderful group of Nursery and Sunday School providers.
Sunday School Program:
Sunday School runs every Sunday from 11:00-12:00 for preschool-8th grade, and at 9:30 for high school students. There is nothing more important than teaching children about our loving God and Savior and helping to grow their faith. In order to best do this we believe that we need to incorporate certain principles.
Teach children Bible stories and help them understand how God works in their lives today.
Bible memorization. "Your word I have hid in my heart that I might not sin against You." Psalm 119:11
Instill a sense of service to teach kids how to follow out Jesus's command to "love your neighbor".
Team with the family to create an environment where children can thrive knowing that they are loved by God, their families and their larger church family.
The children are only in church 52 times a year which means that we as parents have to use the other 313 days to grow what they have learned and further apply those lessons. We will attempt to create a relationship with parents through email and monthly activities to work together to allow our children the greatest chance to grow in the Lord.
11:00 am:
PreSchool Classes:
2-3 year olds
4 year olds-kindergartners
Elementary Class: 1st-4th grade
Middle School Class: 5th-8th grade
9:30 am
High School Class: 9th-12th grade
Other Programs
Mission Opportunity – Our Sunday School Program, as a whole, supports a young teenage boy from Rwanda, through Compassion International. The children all work together to bring in money each week to pay for Pierre's monthly support. We also write and receive letters to/from Pierre, which the children really enjoy!
Annual Christmas Party for Jesus - Every December we hold a Christmas Party for Jesus for all of the pre-school and elementary school-aged children. In addition to hearing the Christmas story, singing songs (including "Happy Birthday to Jesus!"), and eating Birthday cake, children get another opportunity to participate in some sort of missional project. In past years the children have participated in raising money to support overseas mission work and various local community mission opportunities.
Preschool Classes:
We know that this group of children are energetic and constantly learning. We try to take advantage of these attributes by keeping the children moving through many different activities. Our goals are to introduce the children to a loving God & Savior, and to get them excited about learning God's word. Lessons are taught using the Gospel Light Curriculum, and focus on New Testament and Old Testament characters, alternating quarterly.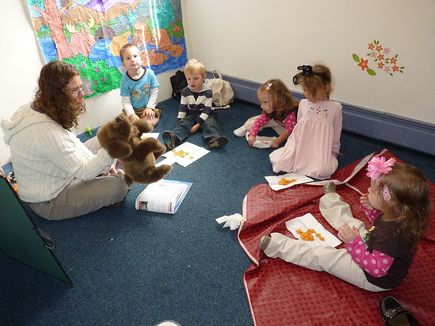 The 2-3 year old class is taught by Ms. Casey, who uses the art of play to foster learning. Your kids will get to play with the toys they love: dolls, blocks, playdough, musical instruments, etc. The play is directed to enhance the lesson and music helps to reinforce the monthly memory verse.
The 4 year old - kindergartner class is taught by Ms. Lisa. We integrate play, crafts and music based on the lesson for the day. We introduce a little more structure as we go through stations - then sit for the lesson and finish with a review worksheet. We try to keep everything high energy and help the children start applying God's lessons to their lives. We also encourage memorization, children have a weekly memory verse we look up in class and they will take home on their worksheet. We encourage parents to review the verse with their children throughout the week so they can recite it the next week.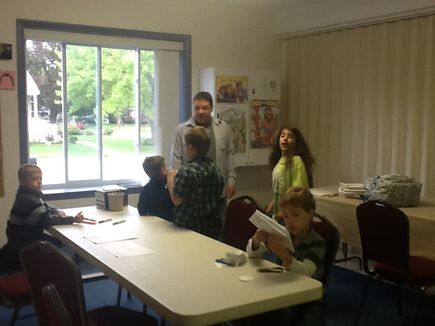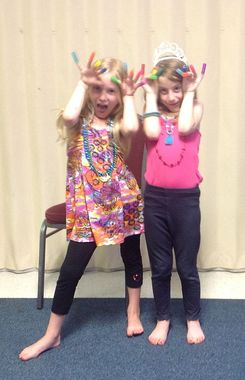 Elementary Class taught by Mr. Steve includes kids from 1st-4th grades. We use Gospel Light's Give Me Jesus curriculum to combine a dynamic large group time with creative Bible story presentations, engaging music and video resources with an intimate small group time where kids can establish important relationships with leaders, with each other and most importantly with Jesus!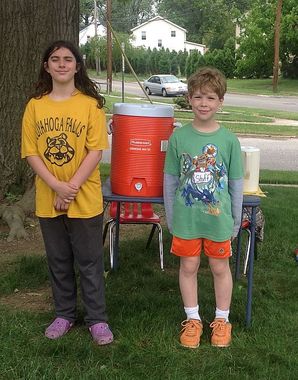 The Middle school class led by Mr. Jundi is discussing Joshua and the mantle of leadership passing, and the Israelites making the transition into the promised land. At this point, we encourage the kids to develop their own study time, as they are assigned chapters to read over the week and discuss in class.

The High School class is taught by Mr. Cramer and meets during the morning service.
Contact: Lisa Jundi (216-469-5752) or lisajundi@gmail.com